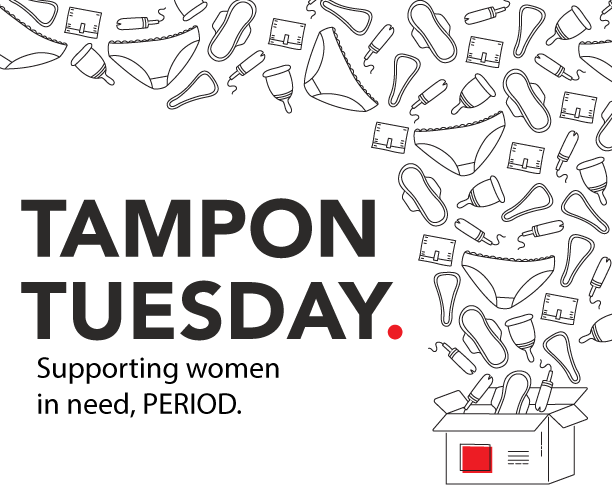 Without access to resources like affordable period products or sanitation facilities, many Canadians can be placed in positions where they must be frequently absent from work, forced to make sacrifices in their budget, and miss out on activities.
We believe that everyone deserves equal access to period products despite income.
Through initiatives like Period Promise and Tampon Tuesday, United Way Centraides are contributing to raising awareness for period poverty and menstrual hygiene.
Together, we're making an impact! Since 2019, 40 communities across Canada participated in these events and provided tens of thousands of menstrual products to local food banks, women's shelters, Indigenous Friendship Centres, and those in need.
Running until March 31, 2023, community members are encouraged to donate pads, tampons, liners and other menstrual hygiene products. The donation drive aims to fill a gap in Regina and area.
Donation Collection Sites
March 1st until March 15th – Affinity Credit Union Regina Locations
103 – 2401 Prince of Wales Dr.
4503 Rochdale Blvd.
4035 Albert St.
March 1st until March 31st – Regina Public Library Branches