We are thrilled at the return of our Annual Awards ceremony. This year's event went virtual for the first time ever! We had an exceptional turnout, over 115 people joined us online as we shone a spotlight on the game changers in our community for both 2019 and 2020.
Watch the Awards Delivery!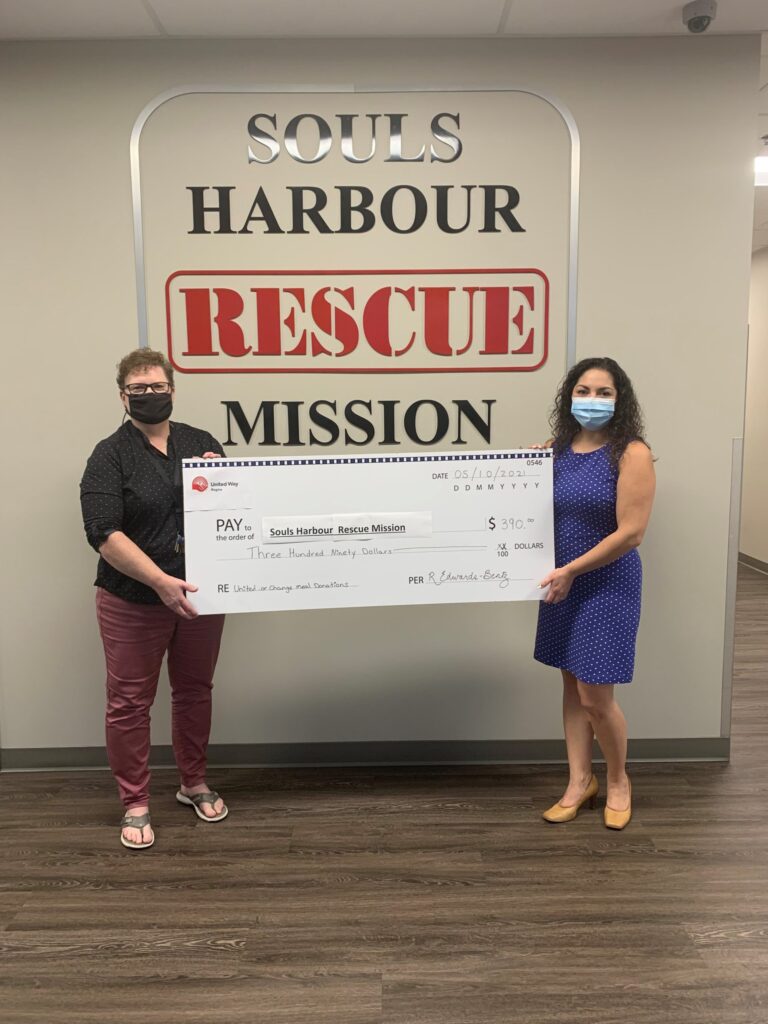 Thanks to the generous donations of attendees, we were able to donate $390 to Souls Harbour Rescue Mission in support of their Thanksgiving dinner!
Kari Weiss, Director of Finance & Development, Souls Harbour Rescue Mission and Sabrina Trombley, Manager of Resource Development, United Way Regina.