We love where we live. It's this local love that fuels our efforts to tackle even the toughest social issues. 
It's what compels us to find lasting solutions to the complex challenges that make life difficult for our communities' most vulnerable people.
A clear mission and vision guide our work, as well as a commitment to 100% local impact.
Our mission is to ignite the desire in everyone to improve lives by mobilizing our community for lasting social change
Our vision is to build a strong, caring
community where everyone
has the opportunity to live a good life
Our promise is that we will invest resources where they are needed most and where they will have the greatest impact.
OUR VALUES
Demonstrate trust, integrity, respect, inclusivity and transparency
Energize and inspire volunteerism and volunteer leadership
Endorse innovation, partnerships and collective action
Provide non-partisan leadership
Embrace diversity
Alongside a vast network of supporters and partners, we strive to break down barriers and improve the communities we serve. We are committed to making measurable, lasting change across our region today, and tomorrow.

At United Way Regina, we're committed to 100% local impact. That means every dollar we invest stays in the community where it was raised—where it is needed most and will have the greatest impact.
When people are at their best—physically, mentally, and emotionally—something powerful happens.
They no longer live in survival mode, figuring out how to get through the day, the week, or the month. Their lives aren't confined to the limited opportunities surrounding them—rather, they're searching for new ones. They are in a better position to make more positive choices, to offer support to those around them, and ultimately to make their neighbourhoods richer and more rewarding places to live. When that happens—when that goodness spreads—entire communities can benefit: in health, happiness, and success. Strong communities go on to create strong cities; the opportunities become boundless. Everyone wins.
Everyone needs a hand at one point or another, and everyone deserves a fair shot at a good life. That's why United Way exists—to improve lives locally.
Every day, communities depend on us to break down barriers, improve lives, and create opportunities for the people who need us most. Storytelling is a huge part of how we show our supporters the tangible difference their donations make in the lives of real, local people.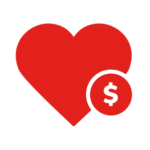 We bring people together to identify, develop and provide solutions to local issues. See where your dollars are going.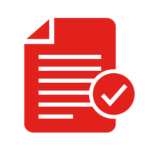 We're committed to operational efficiency, transparency and accountability. Take a look at our annual report and financial statements to learn more.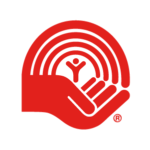 Meet our dedicated Board of Directors and the United Way Regina team responsible for guiding our organization.