As one of the fastest growing communities in Saskatchewan, Weyburn is recognized as one of the more desirable places to live and work. Weyburn is a dynamic community with a long history of dedication to providing an exceptional quality of life for residents. We provide support to people in need including youth, and families to help build a stronger community for all who live here.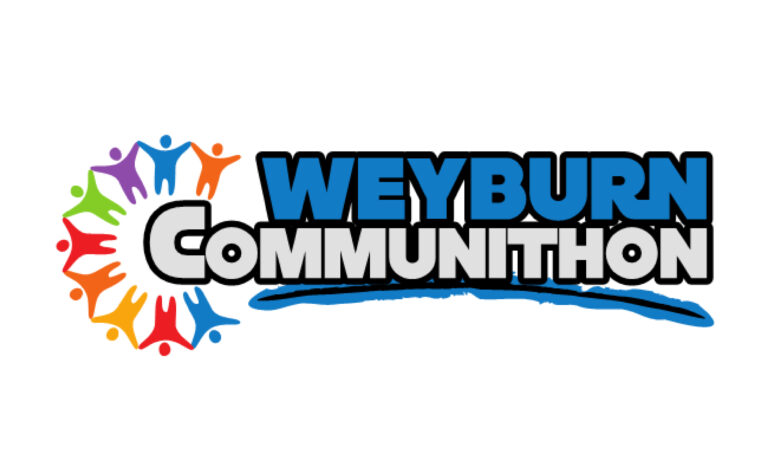 Communithon Announces 2023 Recipient Community Agencies
United Way Regina and the Weyburn Communithon Committee have approved ten (10) Community Agencies to receive funding from the 2023 Communithon. These Community Agencies provide valuable programs and services in Weyburn and the surrounding area.
The Community Agencies receiving support through the 2023 Communication are:
Big Brothers Big Sisters Weyburn;
Canadian Mental Health Association;
Community Low Income Centre;
Canadian National Institute for the Blind (CNIB) Foundation;
Envision Counselling and Support Centre;
Inclusion Weyburn;
Southeast Advocates for Employment;
Spinal Cord Injury Saskatchewan;
Weyburn Care-a-Van; and,
Weyburn Youth Centre.

The annual Communithon's goal is to help raise funds for these agencies, and support their invaluable work in our community.
The Communithon committee is in the planning stages for the 2023 Communithon, which will tentatively be held at the Weyburn Royal Canadian Legion on Friday, October 27th. The Communithon committee is dedicated to ensuring that our community agencies receive the funding and support they require, so that they can continue providing necessary programming and services to residents in the Weyburn area.
We welcome community involvement and other volunteers to join our committee. Follow our Facebook page or visit our website at www.communithon.com to find out more information on how you can help the Communithon committee plan the 2023 Communithon!
For more information contact:
Lynda Rideout
Chair, Weyburn Communithon Committee
weyburncommunithon@gmail.com
211 Saskatchewan is a free, confidential service that connects individuals with up-to-date information on human services in the province. By dialing 2-1-1, texting 2-1-1, or starting a web chat session at sk.211.ca, you can connect with a Service Navigator who will refer you to appropriate programs to address your needs. You can also search for services through an independent search online.
This connection to community, non-emergent health, and government services is available 24/7/365. 211 Saskatchewan is available to anyone, free of charge, and is always confidential. Over the phone, 211 Saskatchewan service is available in over 175 languages, including 17 Indigenous languages.
In 2022, the top needs reported from Weyburn callers were:
Income Support and Employment (32.2%)
Basic Needs (23.7%)
Abuse/Assault/Violence (18.6%)
Mental Health and Substance Use (10.2%)
Education (6.8%)
In 2022, 0.5% of all contacts to 211 Saskatchewan through the phone, text, web chat or e-mail came from Weyburn.