Volunteer with United Way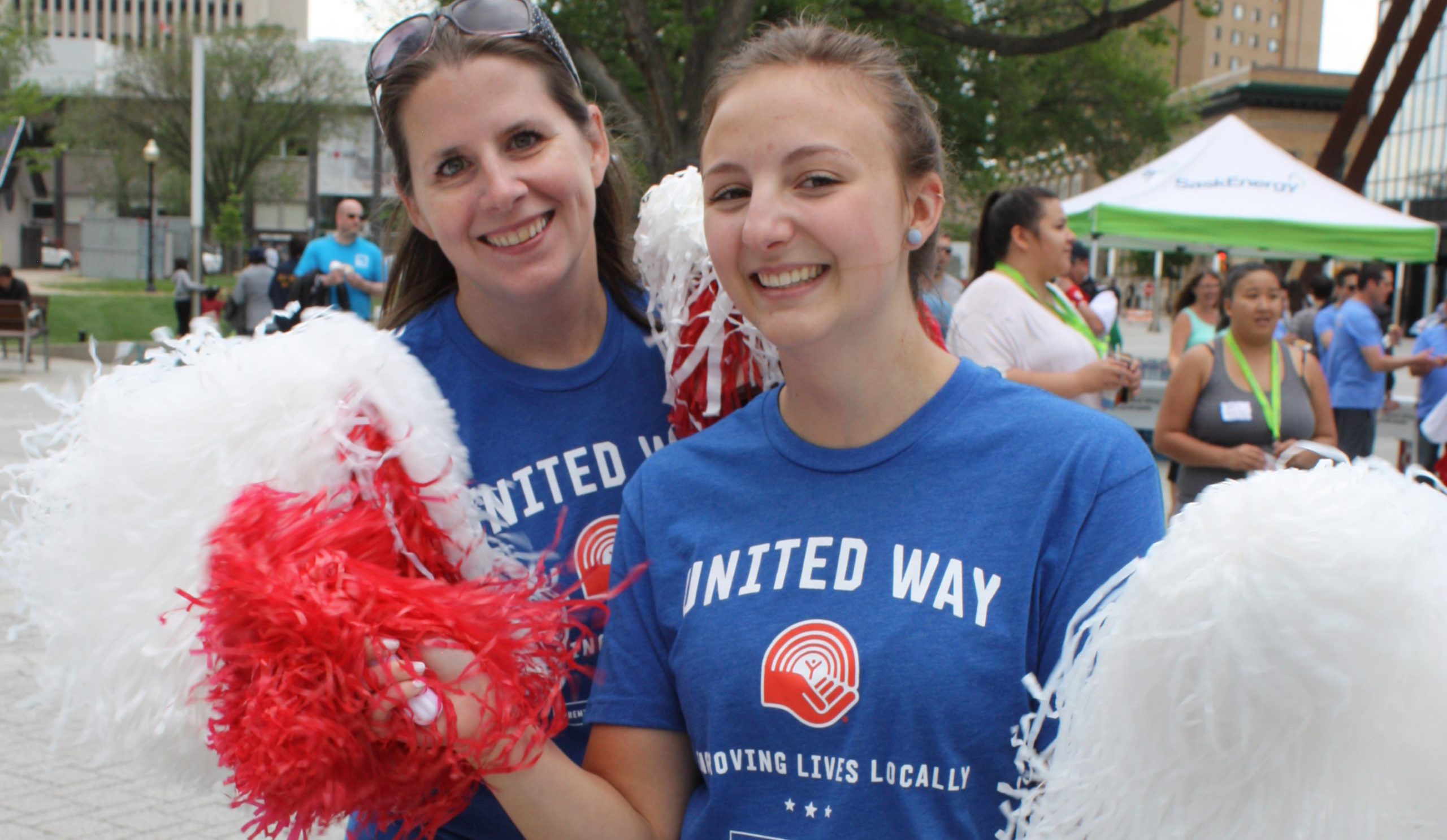 "The heart of a volunteer is never measured in size, but by the depth of the commitment to make a difference in the lives of others." ~ DeAnn Hollis
At United Way Regina, we believe that through volunteerism we can create a meaningful and lasting change in our communities – and in people's lives.
Whether you are interested in gaining employment skills, want to share your area of expertise, or you are retired and want to spend more time supporting your community, we can find the perfect way for you to get involved!
Research tells us that volunteering provides many benefits to both mental and physical health.
Volunteering builds community.
Volunteering helps counteract the effects of stress, anger, and anxiety.
Volunteering combats depression.
Volunteering combats loneliness by increasing socializing.
Volunteering makes you happy.
Volunteering increases self-confidence.
Volunteering provides a sense of purpose.
Saskatchewan is known for its wonderful volunteers. Every year, more than 330,000 volunteers step up to help Saskatchewan people. Superheroes don't go it alone and neither can we. Volunteers unite as engaged individuals to mobilize change by helping create literacy kits, take part in one-on-one reading opportunities, assist with administrative tasks, or step up as a member of our Board of Directors. We even have virtual volunteer opportunities, making it even easier to give the gift of time!
We are always looking for new people to share their knowledge and skills.
If you are interested in learning more about our volunteer opportunities, please contact: web@unitedwayregina.ca